The department of civil engineering is the largest department of the Pulchowk Campus. In view of the ever increasing responsibility of civil engineers in relation with the research needs and technological development, in view of the changing need of society, and supported by the long experience of the institute in conducting undergraduate programs, the institute plans to embark on higher level of engineering education. Under the plan of ne expansion in engineering education, the institute, in collaboration with Norwegian University Of Science and Technology (NTNU), Trondheim, Norway, has drawn up Master Level Programs in various fields of engineering. In this context, department of Civil engineering of the Pulchowk campus, have started offering the following programs.
Programs offered
BE in Civil engineering – Established in 1978 AD
M. Sc. in the following engineering – started from 1997

M. Sc. in Structural Engineering
M. Sc. in Environmental Engineering
M. Sc. in Water resources Engineering
M. Sc. in Geo-technical Engineering
M. Sc. in Sustainable water sanitation health and Development
M. Sc. in Transportation Engineering
M. Sc. in Disaster Risk Management
M. Sc. in Construction Management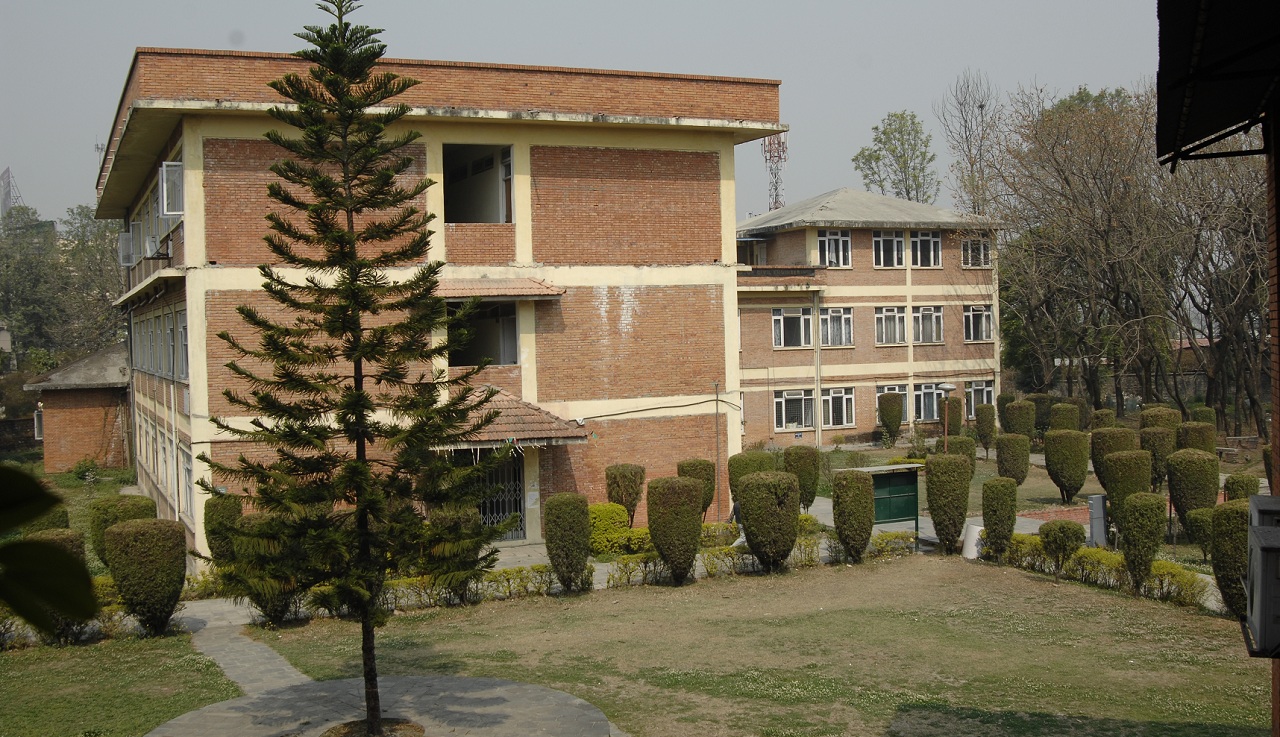 CIVIL BLOCK (F-BLOCK)
Physical Facilities
The department has number of major laboratories and workshops. They are well equipped in regional context. Most of the laboratories are equipped with computer facilities and are adequate for the purposes of rendering research, training, consultancy development works in the wide ranging areas of Civil engineering. The laboratories available under the civil engineering department are-
Structure Laboratory
Heavy Lab (Hydro Lab)
Geo technical & Transportation laboratory
Civil engineering materials, concrete, masonry &RCC Laboratory
Surveying instruments
Water Supply/ Environmental engineering Laboratory
Central Material Testing Laboratory (CMTL)
Introduction
The Central Material Testing Laboratory (CMTL) was established in 19972 as an integral part of the Institute of E'aineering (IOE), Tribhuvan University which was then the only institution to provide the engineering education ' Sepal. CTML was initially set up to meet the requirement of engineering education curriculum. Since 1976, owing to the country's increasing activity in construction sector, it was decided that CTML should expand its scope of services by facility the testing of buildings and highway materials and catering soil investigation works for the various government and privately owned projects. Since then the CTML has been involved in various government and privately owned projects covering a wide variety of civil engineering project, such as airports, hydro power, highways, irrigation, factories and buildings. This service is ongoing and the CTML through the years has gained an excellent reputation in the construction industry in Nepal.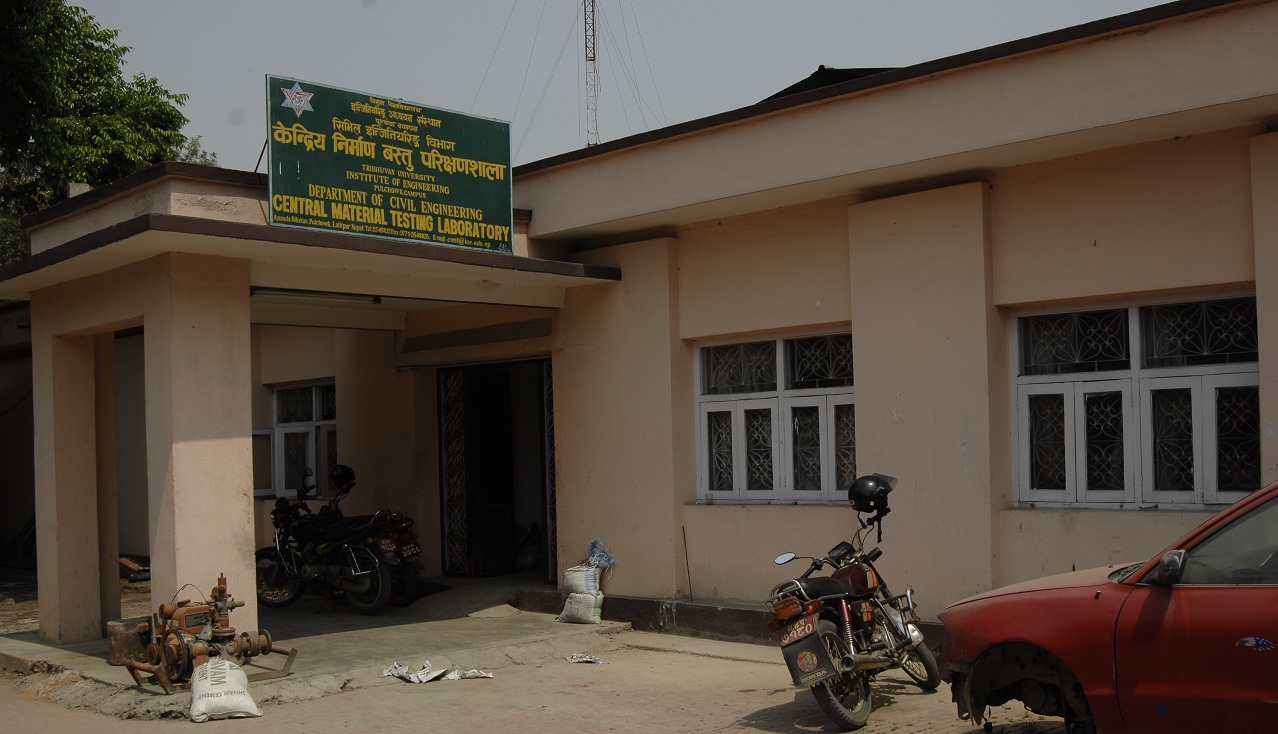 Laboratory facilities & services
The laboratory mainly consists of the Geotechnical section, the Building Material Section and Highway material Section. These laboratories are well equipped with various high quality testing instruments manufactured by world renowned companies such as: ELE (UK), Soil test (USA), AMIL (India).
The geotechnical section is furnished with laboratory and field testing equipment in the areas of soil engineering, engineering geology, geophysics, and rock mechanics. The soil engineering laboratory has facilities for testing the fundamental properties and the engineering behavior of soil such as water content, density, specific gravity, consistency limits, permeability, grain size distribution, compaction characteristics, unconfined compressive strength, shear strength and the consolidation characteristics. The field operation unit is equipped with the capability to perform Standard Penetration Test (SPT) and undisturbed sampling up to a depth of 30 meters.
The highway material section is equipped with the instruments for testing bituminous binders and aggregate for pavement construction such as penetration test, ductility test, viscosity test, CBR test, aggregate crushing value and flakiness and elongation index of aggregate.
The building material section has facilities fortesting physical properties of cement, concrete, steel rods and plates such as compressive strength, tensile strength, consistency of cement/concrete, initial and final setting time of cement etc. the section is equipped with a Shimadzu Universal Testing Machine of 100 ton capacity for testing compressive and tensile strength.